Resources to service all your calibration needs
DTS has the resources to service virtually all your calibration needs. Whether it's a small instrument or an entire system, DTS can calibrate and certify your equipment to meet or exceed OEM specifications, and/or comply with ISO standards.  All equipment used is traceable to the National Institute of Standards and Technology.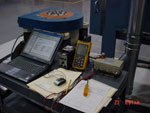 Competitive pricing, quality service and quick turnaround can be a plus for your metrology department. In many cases, pick up and delivery of instruments is free.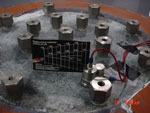 Contact us at 714-993-2079 for a free quote on all your calibration needs.
Dodson Technical Services
4925 E. Hunter Ave. Anaheim, CA 92807
Main: 714-993-2079        Repair: 714-993-2079         24hr: 714-273-5961
Email: info@dodsontech.com
[Home] [Services] [Products] [About Us] [Career] [Support] [Contact Us]